Anthony W. Carter,
MAI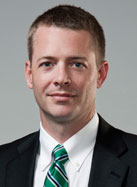 Title: Partner
Licenses: State Certified General Appraiser in 10 States
Education: Samford University, Bachelor of Business Administration, Accounting
Experience: Over 10 Years of Industry Experience
Associations: Member, Appraisal Institute






Mr. Carter graduated from Samford University as an Accounting major in 1996, initially working as a staff accountant for a publicly traded company. This opportunity provided him with invaluable experience needed to analyze operating statements for real estate valuations. In 1998, Mr. Carter began specializing exclusively in the appraisal of healthcare properties when he joined Alan Plush with Gulf Atlantic Valuation Services. The company soon became PricewaterhouseCoopers' Global Valuation Group and Mr. Carter helped establish the Atlanta regional office. During this time, he traveled extensively throughout the United States completing healthcare appraisals and market feasibility studies. Within 4 years he was promoted to senior associate at PricewaterhouseCoopers. In early 2003, he departed from PricewaterhouseCoopers' along with the principals who formed HealthTrust, LLC. Subsequently, he took on the responsibility of managing the Birmingham office of HealthTrust, LLC and became the youngest Director within the company. Soon after, he was promoted to Partner and most recently, Mr. Carter received his MAI designation in 2012. His hard work and depth of knowledge are credits to his rapid rise from entry level positions in the industry to Managing Director of one of the largest healthcare appraisal groups in the United States and Canada.
As one of four managing directors, his present focus involves business generation, overseeing complex appraisal portfolios and managing the Birmingham team. Mr. Carter was instrumental in developing system templates for the HUD MAP program, which was implemented with great success. He continues to be involved with providing valuation and consulting services for the most active lenders, operators, and investors in this industry. Further, he manages the appraisal process of some of the largest portfolios completed in the industry and typically supervises the development of 250+ appraisals each year.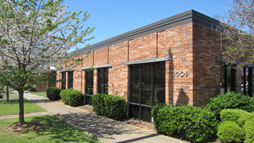 Birmingham Office
3008 7th Avenue South
Birmingham, AL 35233
205.320.7523 T
205.320.7595 F
Contact
Download vCard