In Touch with the State of the Industry
Along with participating in two of the industry's most important publications every year, HealthTrust also contributes to research reports on topics immediately affecting the senior housing and healthcare real estate industry.
These periodicals include the annual "State of Seniors Housing" published jointly with the American Seniors Housing Association (ASHA), the National Investment Center (NIC), and PricewaterhouseCoopers, and the annual "Senior Housing Investment Transaction" report also published with ASHA.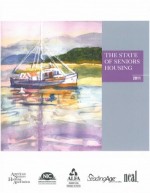 ASHA – The State of Seniors Housing
(1996 – Present)
The premier research report on seniors housing operational performance includes data from over 65,000 units in 344 independent living communities, assisted living residences, and CCRCs.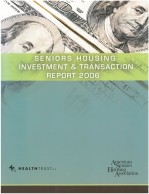 ASHA – Senior Housing Investment and Transaction Report
 (2002 – Present)
This report updates previous research and considers data from 564 seniors housing transactions that occurred between 1994 and 2004.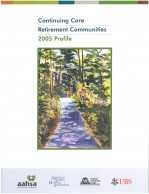 Continuing Care Retirement Community 2005 Profile
 (2005)
This one-of-a-kind publication provides in depth statistical data on the CCRC industry; survey data from CCRCs throughout the United States. This publication is a collaboration from three organizations, sponsored by UBS Financial Services.
The Impact of Interest Rates on Seniors Housing and Capitalization Rates
 (2005)
Prepared by HealthTrust, this report reviews cap rate theory, influences on cap rates, the history of seniors housing cap rates, and the apparent disconnect between interest rates and seniors housing cap rates.