Specialty Lending Groups
The healthcare and senior housing sector has long been a complex environment. While this often begins with real estate and valuation, securing an appropriate and reliable lender, or other financial service, can be the most challenging step.
Because HealthTrust is often asked for lender recommendations, we are listing the following specialty lending groups to assist with your organization's financing needs.

Recommended Lenders
Berkeley Point
Berkeley Point Capital strives to be the preeminent source of capital solutions for multifamily owners and operators.
Website: berkpoint.com     Contact: Casey Moore
Cambridge Realty Capital Companies
Cambridge has emerged as one of the nation's preeminent debt and equity financing firms dedicated to senior housing and healthcare properties.
Website: cambridgecap.com     Contact: Jeffrey Davis
 Capital Source
Capital Source's healthcare and finance business is the leading provider of a variety of financing products to small and mid-sized healthcare facilities.
Website: capitalsource.com     Contact: Steve Gilleland
 Dougherty Funding
Dougherty Funding provides construction and bridge lending for senior housing and healthcare properties as well as most other income producing asset classes.
Website: doughertyfunding.com     Contact: Frank B. Baiamonte
GE Capital
GE Capital offers commercial loans, leases and middle market finance solutions that can help your company build a stronger, better future.
Website: gecapital.com      Contact: Brad Haber
Lancaster Pollard
Lancaster Pollard helps organizations expand and improve their services by providing financial advice and financing solutions.
Website: lancasterpollard.com     Contact: Nicholas Gesue
Red Capital Group
Red Capital Group provides debt and equity capital to multifamily housing, seniors housing, and other real estate projects.
Website: redcapitalgroup.com     Contact: Kathryn Burton Gray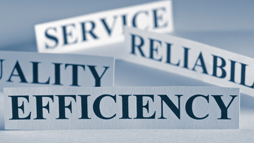 Align yourself with a lender familiar with the senior housing market and committed to the industry. This will ensure the accuracy and reliability of the information you receive.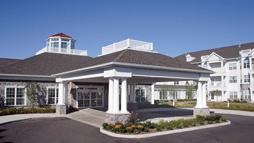 Find a lender familiar with your local market. Just as HealthTrust has local offices in your area, lenders in your area will have a greater understanding of market trends.