Colleen Blumenthal,

MAI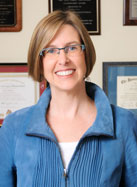 Title: COO
Licenses: State Certified General Appraiser in 18 States
Education: University of Denver, BA – Business Administration
Experience: Over 20 years of Industry Experience
Associations: Member, Appraisal Institute






Ms. Blumenthal has specialized in real estate valuation and consulting throughout her career, initially in hospitality before migrating towards seniors housing, long-term care, and acute care facilities.
Since specializing exclusively in the appraisal of seniors housing and healthcare properties in 1992, Ms. Blumenthal has contributed to ongoing transaction studies with the American Seniors Housing Association as well as co-written seminars for general appraisers and mass appraisers in this specialty field. She has served as the Task Force Leader for the last six years of the State of Seniors Housing.
As Managing Partner at HealthTrust, her present focus encompasses management of the firm's agency (appraisals, management assessments and regulatory compliance assignments) and medical office building practice, while providing valuation expertise for more complex assignments. Ms. Blumenthal's efforts allow the firm to remain on the cutting edge of appraisal methodology for seniors housing and healthcare appraisals.
She has been involved with providing valuation and consulting services for the most active lenders, operators, and investors throughout the nation and has managed the appraisal process of some of the largest portfolios completed in the industry. She typically supervises the development of 400 or more appraisals each year.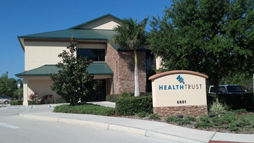 Sarasota Office (Headquarters)
6801 Energy Court | Suite 200
Sarasota, FL 34240
941.363.7502 T
941.363.7525 F
Contact
Download vCard