Alan C. Plush,
MAI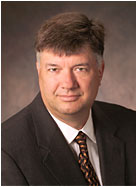 Title: CEO
Licenses: Certified General Appraiser in over 35 states
Education: University of Florida, BS – Business Administration
Experience: Over 25 Years of Industry Experience
Associations: Member, Appraisal Institute, ASHA Executive Board, MRICS







Mr. Plush has specialized exclusively in commercial real estate valuation throughout his career. Property types he has appraised include condominiums, apartment complexes, single-family subdivisions, golf courses and planned unit developments, vacant land, office buildings, and a variety of retail structures. He is currently CEO/Partner of HealthTrust, LLC, a specialty senior housing and healthcare appraisal and consulting firm. Mr. Plush oversees a staff of highly qualified appraisers at the international headquarters office in Sarasota, FL along with regional offices located in Birmingham, Boston, Denver and Los Angeles.
In early 2003, he separated from PricewaterhouseCoopers' Global Valuation Group to serve as a principal of HealthTrust. Mr. Plush supervised day to day operations, product development and quality control at both PwC's Senior Advisory Services Group as well as Gulf/Atlantic Valuation Services, where he also was a principal. Established in 1994, this healthcare specialty services firm operated regional offices in Sarasota, Boston, and Atlanta.
In late 1986, Mr. Plush began specializing in the appraisal of a large number of healthcare properties. With a foundation in the appraisal of adult congregate living facilities, his specialized expertise has grown substantially. The specialized service niche was created to satisfy the ever-increasing demand for reliable and well-documented healthcare/retirement valuations, market studies and feasibility reports. To date, he has directly or indirectly participated in the appraisal of approximately 3,000 nursing homes, 2,500 congregate care facilities, and an additional 150 continuing care retirement centers, and over 100 hospitals throughout 42 states in the United States.
Mr. Plush also has hands on experience in the assisted living sector through his investments in the Southlad Group, LLC, a Florida-based owner/operator. Mr. Plush is active in most major industry trade associations and sits on The Executive Board of American Seniors Housing Association, and he participates regularly in The National Investment Center (NIC), Assisted Living Federation of America (ALFA) and Revista conferences.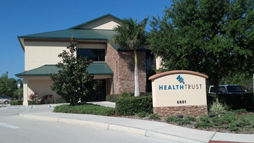 Sarasota Office (Headquarters)
6801 Energy Court | Suite 200
Sarasota, FL 34240
941.363.7501 T
941.363.7525 F
Contact
Download vCard