Where Experience Meets Hard Work
HealthTrust's services are powerful, personalized assets that provide the information you need to make important decisions. Combined with the expertise of our dedicated staff, our vast array of professional services will help you find the best solutions for all your real estate valuation needs.

Valuation

HealthTrust provides appraisal, valuation and advisory services for all healthcare and senior housing property types, including: hospitals, medical office, independent living, assisted living, skilled nursing, and continuing care retirement communities (CCRC). HealthTrust offers specific valuation services for HUD Section 232 appraisals (inclusive of HUD-92264-HCF healthcare facility summary reporting documentation), Fannie Mae, and Freddie Mac reporting.
We have also participated in many of the largest portfolio valuation engagement contracts awarded in the country. Our ability to manage large-scale projects with critical timelines is a unique and invaluable quality which is crucial for assignments of this scale. We have carefully designed our firm to service this sector of the industry, because large portfolios require an exceptional skill set that involves both professional and practical experience.

Consulting

Our access to information is a unique asset. We maintain over 20 years of operational data within our proprietary database, HealthComps™, which we put to work for our clients allowing us to quickly provide answers to the most difficult questions. We are equipped to assist with market research, due diligence and special publications. HealthTrust also takes on far more sizeable engagements, directly matching our proficiencies to your requirements.

Litigation Support

Litigation requires preparation. Preparation requires information. With HealthComps™, we provide our clients with an arsenal of information. Pair this with industry professionals whose expert testimony has been called upon countless times and you'll level the playing field. From bankruptcy to market rent analysis to partnership disputes, if you're entering litigation, go in prepared with HealthTrust.

Feasibility

We provide comprehensive analysis for proposed and existing developments of health care & seniors housing properties. Pertinent aspects include supply and demand studies, market segmentation, facility design, site analysis and financial forecasting.

Transaction Support

We provide due diligence and brokerage support for single asset and portfolio transactions. We have the infrastructure to synthesize complex operating data into a usable and concise analysis allowing for intelligent business decision-making for our clients.

Tax Appeal

HealthTrust provides the information you need to determine if taxes are fair and equitable within a specific taxing district. HealthTrust supplies recommendations and valuation services regarding disputes involving property tax assessments, and offers advice to develop proper methodologies for assessing these properties.
We also offer advice and our perspective on the unique problems that occur when assessing a going-concern or valuing businesses closely associated with real property. Due to the complexity of such disputes, our tax practice offers litigation support and expert testimony for both plaintiff and defendant positions with regard to tax abatement proceedings.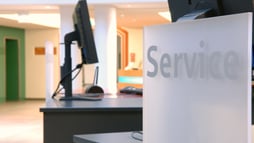 While our business isn't limited to valuations, our experts are some of the best in the industry when it comes to assessing the value of these complex product types.
Independent Living
Assisted Living
Skilled Nursing
CCRCs
Hospitals
Medical Office Buildings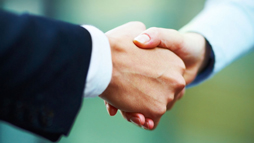 We pride ourselves in the lasting relationships we've built over the years and are committed to our client's success in the future. Here are just a few of the clients we've worked with.
Bank of America
Citizens Bank
Key Bank
Merrill Lynch
Signet Bank
PNC Bank
M & T Bank
Brookdale Living
Goldman Sachs
Senior Lifestyles
AmSouth Bank
HSBC Bank USA